LUNAFEST FUNDRAISER
The 2021 LUNAFEST Traveling Film Festival is scheduled for Friday, September 10, 2021 at 7:00 pm. This will be a virtual event and will be available to you for a 48 hour period ending on Sunday, September 12 at 7:00 pm. The virtual film festival will be available to you to watch on your computer like a webinar. If you have Apple TV, AirPlay, Roku, or Chromecast, you can stream the festival onto your television.
The LUNAFEST committee is discussing ways to retain the raffle prizes and refreshments that made our 2019 event such fun. For people in the area, this could include small viewing parties. We will also encourage people to host a LUNAFEST viewing party for family and friends.
Please watch Twigs for more information as our planning continues. We will also be using All Branch emails, Facebook, and our website to promote this major fundraiser.
LUNAFEST is the newest AAUW Wheaton-Glen Ellyn Branch fundraiser.  This international festival sponsored by the LUNA Corporation features short films made by, for and about women. Since it began in 2001, nationwide, LUNAFEST has raised $4.1 million and hosted 1,646 screenings. These films mirror AAUW's mission to promote and empower women. LUNAFEST is a fundraising opportunity offered by the CLIF BAR nature bar company.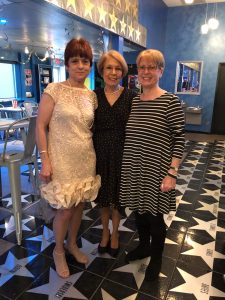 Our first LUNAFEST debuted on Saturday, March 30, 2019 at The Center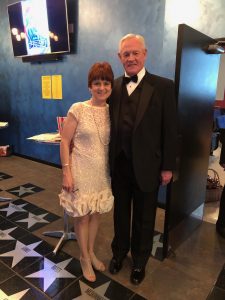 Stage in Naperville, IL. The evening opened with hors d'oeuvres, a cash bar, and raffle baskets. The film festival lasted approximately 2 hours with an intermission.  It was an entertaining and educational evening. Funds from this event will be used for the Branch's Educational Opportunity Fund.
LUNAFEST 2019