Celebrating 65 Years of Empowering Women and Girls!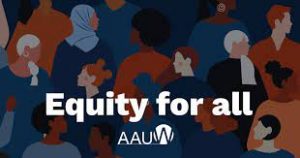 Upcoming Events:    
Don't miss a fascinating event on Thursday, October 21st!
Branch members Glennette Tilley Turner and LaVonne Ruoff  will be discussing Glennette's new book, A Man Named Horse, as part of a Wheaton Public Library event on October 21st from 7-8 p.m.  Click here for more information!  In order to buy your own copy of A Man Named Horse, click here!
2021 AAUW-IL Virtual Fall Leadership Conference on Saturday, October 30th via Zoom!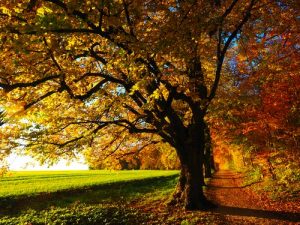 AAUW members, from branch leaders to experienced members to new members, are invited to
attend the 2021 Fall Leadership Conference on Saturday, October 30 from 10:00 am to 1:00 pm.
This is a state-wide conference with an opportunity for all to learn and share. Calling on the expertise of members of the online Jane Addams Branch, we will use the Zoom format (advance registration required) instead of the two or more in-person district meetings that were held in past years.  For more information about the conference and registration, please click here!
Next Branch Meeting:
Our next Branch Meeting is scheduled for Wednesday, November 3rd, 7:00 p.m.  via Zoom
Topic- How We Left It All Behind: A Traveling Retirement
Speaker- Branch Member, Dr. Winifred Creamer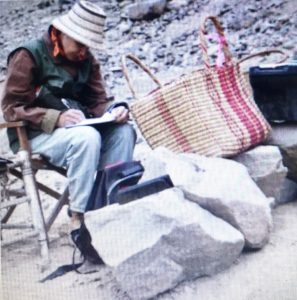 A crossword clue in both the Wall Street Journal and New York Times was "Site of the ancient Norte Chico civilization". You know your work is significant when both the WSJ and NYT crosswords use it as a clue*. Dr. Winifred Creamer and her husband, Dr, Jonathan Haas, discovered Norte Chico, the oldest known urban complex in the Americas. One of the country's outstanding archaeologists, branch member Winifred Creamer has excavated archaeological sites in Central America (Costa Rica, Panama, Honduras, Belize), the American Southwest (New Mexico, Arizona), and Peru.
Winifred retired from NIU as Distinguished Research Professor, and as associated faculty at Cayetano Heredia University, Lima, Peru. Since retiring, Winifred and Jonathan are halfway through their plan to travel the world for 10 years, staying in Airbnb's for a few weeks or a month at a time. Winifred will share her exotic travel experiences – and her insight into downsizing from a large house in Wheaton to living out of one suitcase for 10 years!
*(The crossword answer is PERU.)

October Calendar
October 1 – AM Lit, 9:30 a.m.  Glen Ellyn Public Library, 1st floor meeting rooms, 400 Duane St.,  Glen Ellyn
October 6 – Branch Meeting, 7:00 p.m.  Zoom.  Link will be sent several days in advance via email
October 7 – New Member Gathering (since 2018), 6:00 p.m.  Nancy Possinger's home
October 8 – Fund Raising Walk, 9:00 a.m. Hidden Lake Forest Preserve on Rt. 53 in Downers Grove
October 9 – Film Group, 6:00 p.m.  Patio between Wheaton Public Library & Adams Park, Wheaton
October 13 – Board Meeting, 7:00 p.m.  TBD
October 18 – PM Fiction, 7:00 p.m.  Susan Levy-Creed's home
October 21 – Cultural Arts Event-Glennette Turner's Book Launch, 7:00 p.m. Zoom via Wheaton Public Library.  Details found above under "Upcoming Events".
October 27 – AM Non-Fiction, 10:00 a.m.  Laura Desmarais' home
* Members: Click here to access Twigs. Password required. Click here for assistance.
Other Branch Activity Updates:
Our new Branch initiative, Science Girls on the Go©, is reaching parents looking for at home STEM activities during the pandemic. Click here for more information.

Plans are underway for a June 2022 Book Sale. Please save your used books for us. We are looking for recent Fiction, Biography, History, and popular Non-fiction. Members: If you can help, click here.

Click here if you would like to donate to the Branch's Educational Opportunities Fund. This fund annually provides Higher Education Incentive Awards to girls from local high schools who are continuing their education at the College of DuPage. 

What is AAUW?
AAUW's Mission:
To advance gender equity for women and girls through research, education, and advocacy.
The American Association of University Women (AAUW) is the nation's leading voice promoting equity and education for women and girls. Since our founding in 1881, AAUW members have examined and taken positions on the fundamental issues of the day — educational, social, economic, and political. Click here for more information on AAUW's Mission, Vision and Values.  Join us!
As AAUW continues to move forward in a changing world, so have our Strategic Plan and our Vision Statement. Click here to read the complete plan.

SMILE.AMAZON.COM
When you shop on Amazon, first go to smile.amazon.com and select AAUW Wheaton-Glen Ellyn Branch, NFP.  By doing so, 0.5% of your purchase will be donated to the branch. It may not seem like much of a donation for a single purchase, but if we all remember to include smile.amazon.com in our purchases, it can add up to real money in support of our mission. Amazon has donated more than $100 to the branch since November 2018. Thank you in advance!