Celebrating 65 Years of Empowering Women and Girls!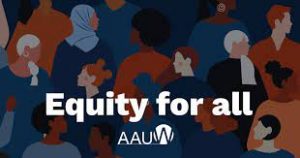 Upcoming Events:

   
Winter Gathering:  Wednesday, December 1, 2021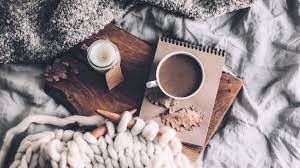 In the past, we have gone to Reserve 22 for a Winter Banquet, but with the threat of COVID19 and the delta variant still around, we are excited to offer a new alternative gathering.  Like LUNAFEST, we are offering the opportunity for people to gather in small groups in homes for a meal or dessert while listening to our speaker, Monica Reyes, speak on a very relevant topic over Zoom.  Monica will speak about her studies along the United States-Mexico border with people seeking asylum and about their rhetorical efforts to gain safety through the United States immigration system.  We are exploring some catering options that may be available for the evening.  If you are interested in hosting or participating in this event, please RSVP to Karen Schulz at okschulz@aol.com and let us know whether you want to host or attend the Winter Gathering.  We will set up groups where we will welcome our newest members.  Along with getting a chance to get to know them better, we are offering a time to catch up with our old friends as well.  Watch your emails for further information.
Next Branch Meeting:
Our next Branch Meeting is scheduled for Wednesday, January 5, 2022, 7:00 p.m.  via Zoom
Topic- Africatown/Clotilda
Speaker- Anderson Flen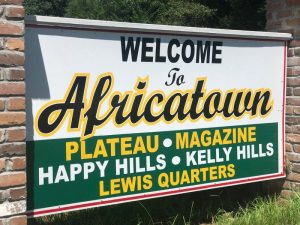 Anderson Flen, who grew up in Africatown, will speak with us about Africatown, the Clotilda, and the problems facing Africatown now.  The Clotilda was the last known ship to bring slaves to the US, landing in 1860 in Mobile, Alabama, although in 1808 Congress had banned the importation of slaves.  To hide evidence of his crime, Timothy Meaher, the ship's wealthy owner, burned and sank the Clotilda in the Mobile River.  Following Emancipation, many of these former slaves went to work in Meaher's mills and plantations.  The former slaves built the community of Africatown, where some of their descendants live.

December Calendar
December 1 – Winter Gatherings (in lieu of Winter Banquet), 7:00 p.m. Speaker.  Contact Karen Schulz at okschulz@aol.com.
December 2 – Post Zoom Viewing of Speaker Monica Reyes Lunch Discussion, 12:30 p.m.  Reserve 22 at Village Links, 485 Winchell Way, Glen Ellyn.  Reservation required.  Contact Patricia Spence.
December 3 – AM Lit, 9:30 a.m. Glen Ellyn Public Library, 400 Duane St., Glen Ellyn
December 11 – Film Group, 6:00 p.m.  Anne Hanley's home
December 15 – AM Non-Fiction, 10:00 a.m.  Sue Herrmann's home
December 20 – PM Lit, 7:00 p.m.  Phyllis Fogel's home
December 22 – PM Non-Fiction, 7:00 p.m.  Ewa Bacon's home
* Members: Click here to access Twigs. Password required. Click here for assistance.
Other Branch Activity Updates:
Our new Branch initiative, Science Girls on the Go©, is reaching parents looking for at home STEM activities during the pandemic. Click here for more information.

Plans are underway for a June 2022 Book Sale. Please save your used books for us. We are looking for recent Fiction, Biography, History, and popular Non-fiction. Members: If you can help, click here.

Click here if you would like to donate to the Branch's Educational Opportunities Fund. This fund annually provides Higher Education Incentive Awards to girls from local high schools who are continuing their education at the College of DuPage. 

What is AAUW?
AAUW's Mission:
To advance gender equity for women and girls through research, education, and advocacy.
The American Association of University Women (AAUW) is the nation's leading voice promoting equity and education for women and girls. Since our founding in 1881, AAUW members have examined and taken positions on the fundamental issues of the day — educational, social, economic, and political. Click here for more information on AAUW's Mission, Vision and Values.  Join us!
As AAUW continues to move forward in a changing world, so have our Strategic Plan and our Vision Statement. Click here to read the complete plan.

SMILE.AMAZON.COM
When you shop on Amazon, first go to smile.amazon.com and select AAUW Wheaton-Glen Ellyn Branch, NFP.  By doing so, 0.5% of your purchase will be donated to the branch. It may not seem like much of a donation for a single purchase, but if we all remember to include smile.amazon.com in our purchases, it can add up to real money in support of our mission. Amazon has donated more than $100 to the branch since November 2018. Thank you in advance!