Celebrating 65 Years of Empowering Women and Girls!
Upcoming Events:
Join us Friday, October 8th for our Fall Fundraising Walk!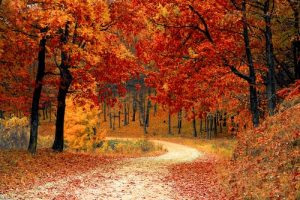 Where: Hidden Lake Forest Preserve on Route 53 just south of Butterfield Road in Downers Grove. The walk will be about 2 ½ miles around two scenic small lakes. At this writing, masks are optional, but have one handy. Always safety conscious, we are walking trails when they are least populated, unlike weekends. Restrooms will be open.
Parking: We will gather at 9:00 am in the parking lot area to the left as you enter the park. See map for parking and trail route. https://www.dupageforest.org/hubfs/Places-to-Go/Documents/Forest-Preserves/Hidden-Lake-map-2020.pdf
Why: This is your chance to contribute to our scholarship funds and to your wellness, at the same time! Tax deductible donations-any amount you choose- should be payable to AAUW Wheaton-Glen Ellyn Branch, NFP. You can bring your check to the event or mail it to me ahead of time. If you cannot walk and would like to contribute, please send a check to my home. See Directory.
Post Walk Festivities: Coffee and Dunkin' Donuts will be served after the walk. Donuts will be a random assortment; if you have a special request, let me know the day before. Please bring a folding chair to help with social distancing while we eat and chat. We will "clink" our coffee cups in a toast to our 65th Branch anniversary!
More: Customize this event to your liking. Walk only one of the two lakes (see map). If you just want to start your day with us on a beautiful autumn morning, just walk from parking to our gathering place. Bring your chair and your drink of choice, but let me know you are coming, so I can have a donut for you.
Don't miss a fascinating event on Thursday, October 21st!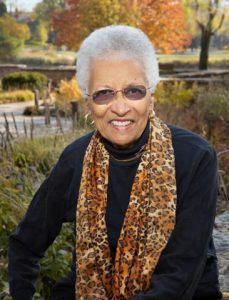 Branch members Glennette Tilley Turner and LaVonne Ruoff  will be discussing Glennette's new book, A Man Named Horse, as part of a Wheaton Public Library event on October 21st from 7-8 p.m.  Click here for more information!  The book launch will occur on September 21st at 4:00 p.m.  Click here to join the launch via Zoom.  In order to buy your own copy of A Man Named Horse, click here!
Next Branch Meeting:
Our next Branch Meeting is scheduled for Wednesday, October 6th, 7:00 p.m.- via Zoom or hybrid Zoom at Glen Ellyn Civic Center, 535 Duane St., Glen Ellyn.  Topic:  The Equal Rights Amendment; Speaker:  Paula Johnson Purdue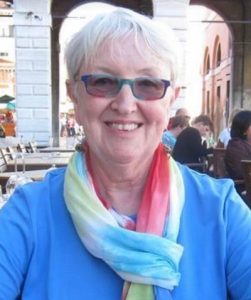 Paula Johnson Purdue escaped her impoverished Illinois farm background when her mother made a bargain with her father after receiving an inheritance: if Paula could use part for college, he could use the rest for a tractor. After college and teaching in the southern suburbs for several years, Paula interviewed for a position with the Illinois Education Association. She was hired as a lobbyist—the woman of IEA didn't think the three male lobbyists were as committed to the ERA as a woman might be—and immediately began to lobby for ERA.
Paula spent many years lobbying for ERA as well as teachers' rights in the Illinois State Legislature. She spent a great deal of time working with educational employees in the western suburbs until her retirement, and for a while after retiring from IEA was a lobbyist for the College of DuPage, working alongside the late former State Representative Vince Persico, who she helped get elected to several terms in the state legislature. But she never lost her passion for ERA.
Involved in several non-profits, Paula also serves as a Co-Director of Public Policy for AAUW-ILLINOIS. Since 1976 she has been committed to passing ERA. She will share her frustrations, triumphs, and hopes for the future with us.

September Calendar
September 1 – Branch Meeting, 7:00 p.m.  Zoom
September 3 – AM Lit, 9:30 a.m.  Glen Ellyn Public Library, 2nd floor, 400 Duane St., Glen Ellyn
September 8 – Board Meeting, 7:00 p.m.
September 10-12 – LUNAFEST Virtual Film Festival, 7:00 p.m.  Virtual viewing over 48-hour period.  See September Twigs for more details.
September 17 – Film Group, 7:00 p.m.  Patio between Wheaton Public Library & Adams Park, Wheaton
September 20 – PM Lit, 7:00 p.m.
September 22 – PM Non-Fiction, 7:00 p.m.
* Members: Click here to access Twigs. Password required. Click here for assistance.
Other Branch Activity Updates:
Our new Branch initiative, Science Girls on the Go©, is reaching parents looking for at home STEM activities during the pandemic. Click here for more information.

Plans are underway for a June 2022 Book Sale. Please save your used books for us. We are looking for recent Fiction, Biography, History, and popular Non-fiction. Members: If you can help, click here.

Click here if you would like to donate to the Branch's Educational Opportunities Fund. This fund annually provides Higher Education Incentive Awards to girls from local high schools who are continuing their education at the College of DuPage. 

What is AAUW?
AAUW's Mission:
To advance gender equity for women and girls through research, education, and advocacy.
The American Association of University Women (AAUW) is the nation's leading voice promoting equity and education for women and girls. Since our founding in 1881, AAUW members have examined and taken positions on the fundamental issues of the day — educational, social, economic, and political. Click here for more information on AAUW's Mission, Vision and Values.  Join us!
As AAUW continues to move forward in a changing world, so have our Strategic Plan and our Vision Statement. Click here to read the complete plan.

SMILE.AMAZON.COM
When you shop on Amazon, first go to smile.amazon.com and select AAUW Wheaton-Glen Ellyn Branch, NFP.  By doing so, 0.5% of your purchase will be donated to the branch. It may not seem like much of a donation for a single purchase, but if we all remember to include smile.amazon.com in our purchases, it can add up to real money in support of our mission. Amazon has donated more than $100 to the branch since November 2018. Thank you in advance!