Celebrating 65 Years of Empowering Women and Girls!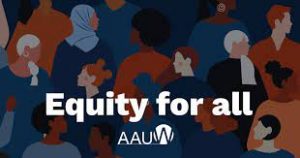 Upcoming Events:

   
Next Branch Meeting:
Our next Branch Meeting is scheduled for Wednesday, February 2, 2022, 7:00 p.m.  via Zoom
Topic- "Dead Folks Do Tell Tales"
Speaker- Dr. Anne Grauer, Forensic and Biological Anthropologist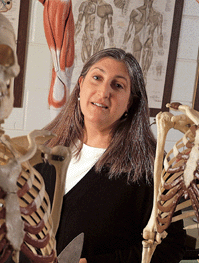 Loyola University Chicago Professor Anne Grauer   received her doctorate in biological anthropology from the University of Massachusetts-Amherst. Dr. Grauer's research interests include paleopathology (the study of ancient human disease) and bioarchaeology (the study of human remains from archaeological contexts), with particular focus on the impact of sex, gender, and social identity on disease in the past. She is currently analyzing skeletons from medieval England and from cemetery populations in 19th-century urban centers in the United States. Dr. Grauer is a Research Associate of the Field Museum, and a forensic consultant for the FBI's Evidence Response Team, the Cook County Sheriff's Police, and the Cook County Medical Examiner's Office.  In 2020 she was elected a lifetime Fellow of the American Association for the Advancement of Science "for distinguished contributions to the field of biological anthropology, particularly to the development of paleopathology as a means of understanding social life in the past".  Dr. Grauer has authored scores of books, scholarly articles, and other publications, holds leadership roles in numerous professional organizations, and is the Editor-in-Chief of the International Journal of Paleopathology.

January Calendar
January 5 – Branch Meeting, 7:00 p.m., via Zoom
January 7 – AM Lit, 9:30 a.m. Glen Ellyn Public Library, 1st Floor Meeting Rooms, 400 Duane St., Glen Ellyn
January 12 – Board Meeting, 7:00 p.m., Mary Sue Brown's home
January 14 – Film Group, 7:00 p.m.  Anne Hanley's home
January 17 – PM Lit, 7:00 p.m.  Susie Gullickson's home
January 20 – "State of the Village of Glen Ellyn", 7:00 p.m. sponsored by the League of Women Voters of Glen Ellyn with the Village president and manager and question/answer session- register for the Zoom link at lwvge.org
January 26– PM Non-Fiction, 7:00 p.m.  Peggy Connolly's home
* Members: Click here to access Twigs. Password required. Click here for assistance.
Recent Events of Note!
On November 30, 2021, the city of Milwaukee dedicated its Fire Administration Building to the man who designed it, Alonzo Robinson.  Mr. Robinson was the first registered Black architect in the state of Wisconsin.  His daughter-in-law is Branch member, Frankie Robinson.  Several fellow Branch members were also in attendance at the ceremony.  Click here to read and view more about this historic occasion.
On December 1, 2021, the Branch held its Winter Gathering.   Dr. Monica Reyes provided a presentation via Zoom on her studies which took place on the United States-Mexico border and focused on people seeking asylum   Branch members listened to this important information individually or as they gathered in various members' homes.   On December 2, 2021, members were able to participate in a post-Zoom viewing lunch discussion at Reserve 22.
Other Branch Activity Updates:
Our new Branch initiative, Science Girls on the Go©, is reaching parents looking for at home STEM activities during the pandemic. Click here for more information.

Plans are underway for a June 2022 Book Sale. Please save your used books for us. We are looking for recent Fiction, Biography, History, and popular Non-fiction. Members: If you can help, click here.

Click here if you would like to donate to the Branch's Educational Opportunities Fund. This fund annually provides Higher Education Incentive Awards to girls from local high schools who are continuing their education at the College of DuPage. 

What is AAUW?
AAUW's Mission:
To advance gender equity for women and girls through research, education, and advocacy.
The American Association of University Women (AAUW) is the nation's leading voice promoting equity and education for women and girls. Since our founding in 1881, AAUW members have examined and taken positions on the fundamental issues of the day — educational, social, economic, and political. Click here for more information on AAUW's Mission, Vision and Values.  Join us!
As AAUW continues to move forward in a changing world, so have our Strategic Plan and our Vision Statement. Click here to read the complete plan.

SMILE.AMAZON.COM
When you shop on Amazon, first go to smile.amazon.com and select AAUW Wheaton-Glen Ellyn Branch, NFP.  By doing so, 0.5% of your purchase will be donated to the branch. It may not seem like much of a donation for a single purchase, but if we all remember to include smile.amazon.com in our purchases, it can add up to real money in support of our mission. Amazon has donated more than $100 to the branch since November 2018. Thank you in advance!