Celebrating 65 Years of Empowering Women and Girls!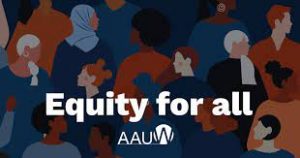 Upcoming Events:

 
BOOK SALE- JUNE 23, 24, and 25:  We're BACK and Better Than Ever!
Please continue to solicit book donations from family, friends and neighbors! 
Book Collection Locations:
• May 1 to 31: Wheaton Sports Center, Health Track in Glen Ellyn and Wheaton Park District Community Center on Blanchard St.– any time during open hours.
All of the following activities will take place at Briar Glen Elementary School:
• June 1 to 17: Book Collection and Sorting
• June 20 to 22: Final Sale Set Up
(Take Down afternoon of June 25)
We want the following types of books:
• Fiction – including Popular Fiction, Science Fiction, Fantasy, Romance, Westerns and Classics
• Non-Fiction – including Biographies, Autobiographies, History, Politics and Current Events
• Mystery
• Children and Young Adult
BOOK SALE PROCEEDS BENEFIT THE WHEATON-GLEN ELLYN AAUW BRANCH SCHOLARSHIP FUND!
Click here for the Book Sale flyer.
AAUW-IL Spring Conference- May 6 and 7
Lisle-Naperville Hilton Doubletree Hotel, 3003 Corporate West Dr., Lisle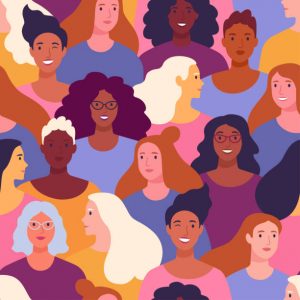 Showcasing their formidable leadership skills at this event will be our own Branch members Lisa Cherry (State President), Laura Desmarais (State Co-Vice-President of Programs), and Donna Jean Simon (Northern District Director and State President – Elect)!
Click here for more information.
Spring Luncheon- May 21
12:00 pm- Adelle's, 535 W. Liberty Dr., Wheaton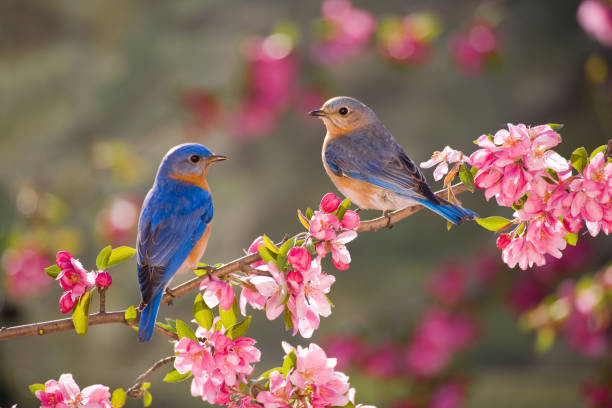 Please plan to join your fellow Branch members back in person at a celebration of the past year's achievements and installation of Branch officers at Adelle's, an award-winning restaurant in Wheaton.  Click here for reservation and payment form.

May Calendar
May 6–  AM Lit, 9:30 a.m.  Wheaton Public Library, Room C, Basement, 225 N. Cross, Wheaton
May 6 &7–  AAUW-IL Spring Conference, Evening AM & PM, Lisle-Naperville Hilton Doubletree Hotel, 3003 Corporate West Dr., Lisle
May 11–  Board Meeting, 7:00 p.m.  Mary Sue Brown's home
May 13–  Film Group, 7:00 p.m.  Volunteer needed to host
May 16–  PM Lit, 7:00 p.m.  Laura Desmarais' home
May 21–  Spring Luncheon, 12:00 p.m.  Adelle's, 535 W. Liberty Dr., Wheaton; Reservation Deadline, May 13
May 25-  PM Non-Fiction, 7:00 p.m.  Ewa Bacon's home
May 26–  Spice Routes, 6:00 p.m.  Peggy Connolly's home
* Members: Click here to access Twigs. Password required. Click here for assistance.
Other Branch Activity Updates:
Our new Branch initiative, Science Girls on the Go©, is reaching parents looking for at home STEM activities during the pandemic. Click here for more information.

Plans are underway for a June 2022 Book Sale. Please save your used books for us. We are looking for recent Fiction, Biography, History, and popular Non-fiction. Members: If you can help, click here.

Click here if you would like to donate to the Branch's Educational Opportunities Fund. This fund annually provides Higher Education Incentive Awards to girls from local high schools who are continuing their education at the College of DuPage. 

What is AAUW?
AAUW's Mission:
To advance gender equity for women and girls through research, education, and advocacy.
The American Association of University Women (AAUW) is the nation's leading voice promoting equity and education for women and girls. Since our founding in 1881, AAUW members have examined and taken positions on the fundamental issues of the day — educational, social, economic, and political. Click here for more information on AAUW's Mission, Vision and Values.  Join us!
As AAUW continues to move forward in a changing world, so have our Strategic Plan and our Vision Statement. Click here to read the complete plan.

SMILE.AMAZON.COM
When you shop on Amazon, first go to smile.amazon.com and select AAUW Wheaton-Glen Ellyn Branch, NFP.  By doing so, 0.5% of your purchase will be donated to the branch. It may not seem like much of a donation for a single purchase, but if we all remember to include smile.amazon.com in our purchases, it can add up to real money in support of our mission. Amazon has donated more than $100 to the branch since November 2018. Thank you in advance!