Holiday

Open

House
Wednesday, December 6, 2023, 4 – 8 pm
Come one, come all to enjoy some holiday cheer with your friends! There is no charge for
this event; the only request is for a donation of an appetizer, dessert, OR beverage. 

See
 additional details in the December issue of Twigs.

Upcoming Branch Meeting
Wednesday, January 10, 2024, 6:45 PM
Location: Zoom Only
LET'S HEAR IT FOR THE LADIES
Dr. Alexis Culotta, Lecturer, School of the Art Institute of Chicago, will discuss the legacy of renowned female artists. Her program will focus on why so many women artists were not given the attention they deserved. In fact, why didn't we hear about these ladies who produced quality painting? Dr. Culotta is an experienced speaker and lecturer, who is skilled in Art Research and Art History. She received her BA from Lawrence University, MA in Art History from the University of Massachusetts (Amherst) and her PhD in Art History from the University of Washington.

December Calendar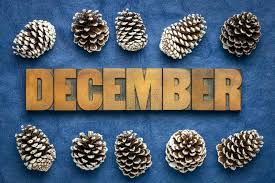 Dec. 1 – AM Lit, 9:30 a.m., Glen Ellyn Public Library, First Floor Meeting Rooms, 400 Duane St., Glen Ellyn
Dec. 6 – Holiday Open House, 4:00 – 8:00 p.m.  Please RSVP by November 30.
Dec. 7 – Cultural Arts-Buffalo Theater Ensemble, 6:00 – 8:00 p.m.  Pre-Theater gathering and Theater event.
Dec. 8 – Film Group, 7:00 p.m.
Dec. 13 – PM Non-Fiction, 7:00 p.m.
Dec. 18 – PM Lit, 7:00 p.m.
Jan. 3, 2024 – AM Non-Fiction, 10:00 a.m.
* Members: Click here to access Twigs. Password required. Click here for assistance.

Branch Proud!
Pictured with Glennette Turner are some of the 12 Branch members who attended her 90th Birthday Celebration on November 20 at the DuPage Historical Museum.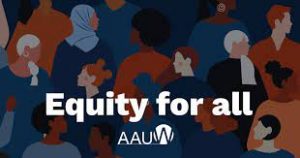 AAUW CEO Gloria Blackwell issued the following statement strongly condemning the US Supreme Court's opinion in Dobbs v. Jackson Women's Health Organization:
The American Association of University Women (AAUW) strongly condemns the U.S. Supreme Court's decision in Dobbs v. Jackson Women's Health Organization. The decision overturns the landmark Roe v. Wade ruling that established abortion as a constitutionally protected right nearly 50 years ago and ignores the will of the American people, 80% of whom support legal abortion.
AAUW believes everyone has the right to make decisions about their own reproductive lives without government interference. Abortion access is vital to women's ability to control their lives, bodies and futures. Without reproductive freedom, there can be no equity.
Being able to choose whether and when to become a parent improves women's well-being and fosters economic security—a crucial component of AAUW's mission. This is particularly important in a country that lacks accessible maternal health care, paid caregiving leave and workplace protections for pregnant workers.
The Court's decision hurts all of us, but it will do the most harm to low-income people, women of color, immigrants, people with disabilities and LGBTQ+ people, because these
groups already face substantial barriers to accessing reproductive services and health care.
While the Court's decision is a major setback for all Americans, AAUW remains steadfast in our commitment to protecting reproductive rights, a vital component of gender equity.

Other Branch Activity Updates:
Our new Branch initiative, Science Girls on the Go™, is reaching parents looking for at home STEM activities during the pandemic.

Click here

for more information.

Click here

if you would like to donate to the Branch's Opportunities Fund. This fund annually provides Higher Education Incentive Awards to girls from local high schools who are continuing their education at the College of DuPage. From time to time, the Opportunities Fund also supports other Branch-sponsored gender equity initiatives and national AAUW projects.

What is AAUW?
AAUW's Mission:
To advance gender equity for women and girls through research, education, and advocacy.
The American Association of University Women (AAUW) is the nation's leading voice promoting equity and education for women and girls. Since our founding in 1881, AAUW members have examined and taken positions on the fundamental issues of the day — educational, social, economic, and political. Click here for more information on AAUW's Mission, Vision and Values.  Join us!
As AAUW continues to move forward in a changing world, so have our Strategic Plan and our Vision Statement. Click here to read the complete plan.