Branch Meetings and Programs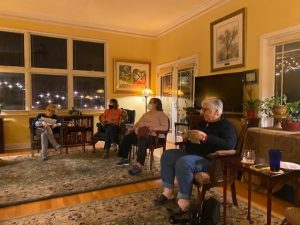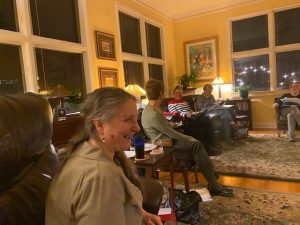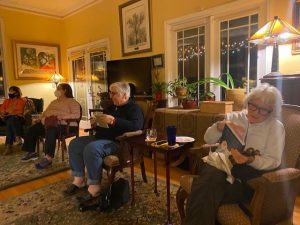 Monthly Branch Meetings are held each month (except January, June, July, and August).  Check each month's Twigs for further details.  All meetings are open to visitors.
The dates and topics of Branch meetings for 2021-22  are listed below.  For further information, click here.
Wednesday, September 1, 2021 — Imagining a Different Life:  The Power of Young Adult Novels.  Presenter:  Michele Bacon, author of Young Adult and Children's Literature;
7:00 p.m. via Zoom
Wednesday, October 6, 2021 — The Equal Rights Amendment.
Presenter:  Paula Johnson Purdue, teacher, lobbyist, activist; 7:00 p.m. via Zoom.
Friday, October 8, 2021 –– Fundraising Walk for the Branch Educational Opportunities Fund.  Our fundraising walk will take place at Hidden Lake Forest Preserve on Route 53 just south of Butterfield Road in Downers Grove. The walk will be about 2-½ miles around two scenic small lakes. At this writing, masks are optional, but have one handy.  We will gather at 9:00 am in the parking lot area to the left as you enter the park. 9:00 a.m., Hidden Lakes Forest Preserve (Parking Lot), Downers Grove
Wednesday, November 3, 2021 — How We Left It All Behind:  A Traveling Retirement.  Presenter:  Dr. Winifred Creamer, Archeology Professor Emeritus, Northern Illinois University; 7:00 p.m., via Zoom.
Wednesday, December 1, 2021 — Winter Gathering. In the past, we have gone to Reserve 22 for a Winter Banquet, but with the threat of COVID19 and the delta variant still around, we are excited to offer a new alternative gathering.  Like LUNAFEST, we are offering the opportunity for people to gather in small groups in homes for a meal or dessert while listening to our speaker, Monica Reyes, speak on a very relevant topic over Zoom.  Monica will speak about her studies along the United States-Mexico border with people seeking asylum and about their rhetorical efforts to gain safety through the United States immigration system.  We are exploring some catering options that may be available for the evening.  If you are interested in hosting or participating in this event, please RSVP to Karen Schulz at okschulz@aol.com and let us know whether you want to host or attend the Winter Gathering.  We will set up groups where we will welcome our newest members.  Along with getting a chance to get to know them better, we are offering a time to catch up with our old friends as well.  Watch your emails for further information.
Wednesday, January 5, 2022 — Africatown/Clotilda.  Presenter:  Anderson Flen, native of Africatown, Alabama;  7:00 p.m. via Zoom.
Wednesday, February 2, 2022 —  Dead Folks Do Tell Tales.  Presenter:  Dr. Anne Grauer, Professor of Anthropology, Loyola University, Chicago;  7:00 p.m., Location:  TBD
Wednesday, March 2,  2022 —  Brazil:  Why Does Your Country Get to Be So Rich, While Ours Is So Poor?   Presenter:  Dr. Anne G. Hanley, Professor of History, Northern Illinois University; 7:00 p.m., Location:  TBD
Wednesday, April 6, 2022 — Interfaith Tolerance & Education.  Presenter:  Tabassum Haleem, CEO Islamic Networks Group; 7:00 p.m., Location:  TBD
May- TBD — May Banquet