Cultural Arts Interest Group
Group events are planned for the enjoyment of our Branch members and their guests. With our convenient location within easy reach of a wide array of suburban and Chicago theaters and museums, we annually plan 3 – 4 group outings to plays, musical performances, fine art venues and more throughout Chicagoland. If possible, we will also take advantage of activities arranged by our Arboretum, park districts, libraries, etc. that enhance the mind, body and spirit of our members.
Cultural Arts event information may be available at Branch meetings and in Twigs and always available via the Cultural Arts Interest Group email

Member Mary Mossman recently hosted a delightful program, Backyard Beekeeping Works!, at her Wheaton home.  Attendees learned about the queen and her sex life, drones, workers, honeycomb, hives and more.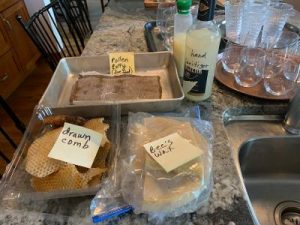 On November 30, 2021, the city of Milwaukee dedicated its Fire Administration Building to the man who designed it, Alonzo Robinson.  Mr. Robinson was the first registered Black architect in the state of Wisconsin.  His daughter-in-law is Branch member, Frankie Robinson.  Several fellow Branch members were also in attendance at the ceremony.  Click here to read and view more about this historic occasion.