STEM = Science, Technology, Engineering and Math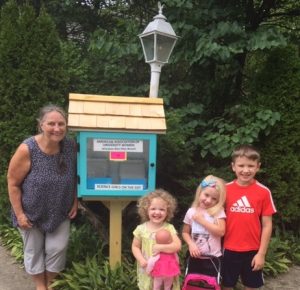 For free science projects to do with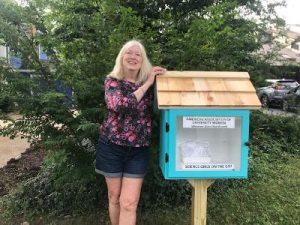 children, visit our
Science Girls on the Go© boxes in Wheaton at 1445 Brentwood Lane and 1516 Paula Avenue and in Glen Ellyn at 373 Oak Street. 
For many years, AAUW nationally and locally, our branch, have supported initiatives to encourage girls and young women to develop interest in the STEM fields of study. Women have historically been underrepresented in these fields.
In 2016, the AAUW Wheaton-Glen Ellyn Branch had a strong STEM workshop program at the
Wheaton and Glen Ellyn Public Libraries every month. We had good attendance and a following. However, by the end of 2017, the libraries decided that they had too many activities and we lost our venue.
Our current initiative, Science Girls on the Go©, was inspired by the restrictions of the pandemic. Students (K-12) in our communities currently don't have a way to physically meet with us to do science projects. How might our branch accomplish hands-on science and feel that we are continuing to participate in a Wheaton-Glen Ellyn Branch STEM event? How can
we have a STEM event for children with social distancing? We came up with Science Girls on the Go©, modeled on the "Little Free Libraries" popular in our communities.
In the summer of 2020, we installed "Go" boxes in Wheaton and in Glen Ellyn. Each box contains science kits in zip-lock packets that a parent and child can do together with ingredients typically found around the house.  The first project, "A Cartesian Diver" was very successful. The second project will involve making a kaleidoscope.
Click here for more information.