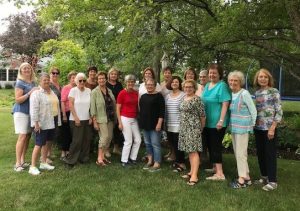 The AM Lit Interest Group generally meets the 1st Friday of each month at 9:30 AM.  Scheduled dates and books for discussion are listed below.  Locations are announced in Twigs.  Click here if you have questions or would like to receive this group's emails.
Click here https://wheatonglenellyn-il.aauw.net/files/2023/08/AM-LIT-Selections-2023-24.pdffor a printable list of the current year's book selections.
Click here for the AM Lit Master Book List 1988 through July 2020. The books are listed in alphabetical order by author.
Click here if you would like to see the Master List sorted by years.