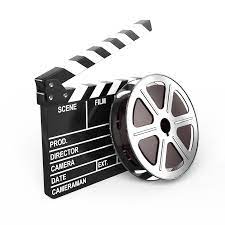 Film Group or "Film Night Out" is a monthly gathering of film fans who enjoy viewing and discussing the latest movies.  The gatherings are open to members, who may attend with spouses or friends.  Film group meetings alternate between the 2nd Friday and 2nd Saturday of each month, September through April, with discussion and treats at a group member's home.
Each month's film selection depends on what's playing and where.  The group tries to support local theaters like The Glen Art, but is also open to other theaters for better offerings.  Sometimes, a group member will rent a film for a special home showing.
COVID UPDATE: Currently, we are meeting on the second Saturday of each month, either by the Wheaton Public Library (weather permitting) or via Zoom. We are selecting films available through streaming services like Netflix, Amazon Prime, and Hulu. We look forward to the day when we can again safely gather indoors.
To receive an email notice of the group's film selections and meeting location a week before each event, click here.
Film Group December Meeting with a Holiday Theme