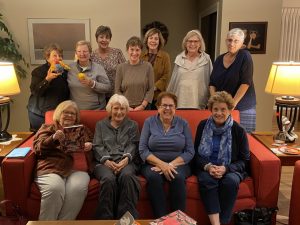 The PM Lit Interest Group meetings are generally scheduled for the 3rd Monday evening of each month at 7:00 PM. (In December, we will meet on the 2nd Monday, 7:00 PM.)  Locations are announced in Twigs.   
Click here If you have questions or would like to be added to the group email. 
Click herehttps://wheatonglenellyn-il.aauw.net/files/2023/08/PM-LIT-Selections-2023-24.pdf for a printable list of the current year's book list.